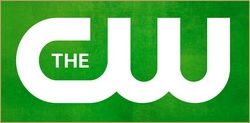 Dans un peu moins d'une semaine, la CW dévoilera à la presse et aux annonceurs sa grille de la saison 2013/2014. Parce que je suis un peu cinglé, je vous dévoile aujourd'hui la mienne. J'ai essayé d'être aussi réaliste que possible. Je vous laisse en juger et je vous invite à vous exprimer en commentaires, m'insulter si vous le souhaitez et imaginer vos propres grilles. Enjoy !
Puisque la CW a apparemment préféré prendre le risque de choisir Reign au lieu de The Selection, Reign ce sera. L'associer à Hart Of Dixie aurait pu être une solution, même si elles n'ont rien à voir. The Carrie Diaries est peut-être plus adaptée au final et cela évite de la changer de case horaire.

Du fait de thématiques proches, Oxygen (devenu Star-Crossed) et Beauty And The Beast iraient bien ensemble. Mais je ne vois pas Hart Of Dixie bouger. L'association n'est pas si choquante.
Le mercredi, Arrow et Supernatural forment un duo très efficace mais ce serait une bêtise de ne pas utiliser la première pour lancer une nouveauté. La compatible The Tomorrow People ne peut qu'aller là.
Le duo du jeudi est l'évidence même. Si l'engouement avait été plus fort autour de The Originals, je l'aurais bien vu lancer une autre soirée (le mardi ?), mais ce n'est pas franchement le cas. Mieux vaut jouer la sécurité.
Le vendredi, Nikita reviendra pour six épisodes à l'automne. A partir de Novembre, j'enverrais Beauty And The Beast à cette place. Quant à Supernatural, elle peut retourner dans sa précédente case après le boost de cette saison.
Où placer The Hundred ? Là où une nouveauté aura échoué. Et pourquoi la garder pour la mi-saison ? Pour qu'on en parle davantage qu'à la rentrée où ce sera la guerre. Et aussi parce que le projet me semble trop couteux pour des saisons de 22 épisodes...