01 juillet 2013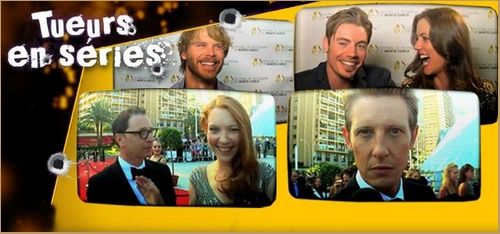 Au programme : Zapping, moments volés, ambiance, dérapages, sifflotage... C'est le dernier volet de nos émissions spéciales consacrées au 53ème Festival de Monte-Carlo !
27 juin 2013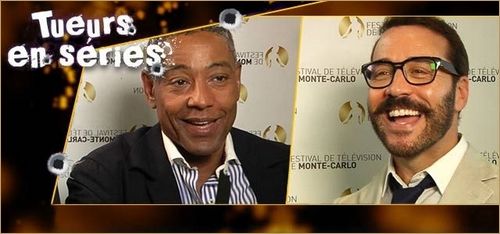 Retour sur le 53ème Festival de Monte-Carlo avec une émission spéciale centrée sur ces acteurs inoubliables du petit et du grand écran :
Jeremy Piven ("Entourage"), Giancarlo Esposito ("Breaking Bad"), Joshua Malina ("Scandal", "A la Maison Blanche", "Sports Night"), Linda Gray et Brenda Strong ("Dallas"), Tom Berenger, Jacqueline Bisset, Eric Braeden et Melody Thomas Scott ("Les Feux de l'amour"), Jill Hennessy ("Preuve à l'appui")...
24 juin 2013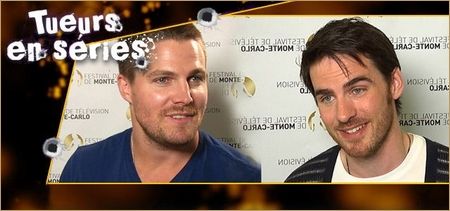 Retour sur la 53ème édition du Festival TV de Monte-Carlo avec notre première émission spéciale ! Au programme : un focus sur les séries fantastiques en compagnie de Stephen Amell (Arrow), Colin O'Donoghue alias Hook dans Once Upon A Time et le casting de Revolution...
02 juin 2013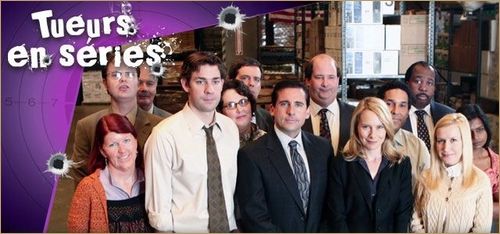 Au sommaire : Netflix bientôt en France ? - A Cannes en compagnie de Michael Cera ("Arrested Development") et Danny Huston ("Magic City") - Des nouvelles dans "American Horror Story", "Sons of Anarchy" et "Wayward Pines" - On répond à vos questions : "Doctor Who", "Falling Skies" - Notre hommage à "The Office" - Un mash-up Mad Men/Daft Punk !
24 mai 2013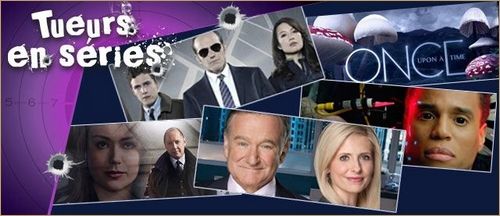 Quelles séries ne reviendront pas la saison prochaine ? Quelles séries ont été miraculeusement repêchées ? Quelles nouveautés les chaînes américaines ont-elles choisi de commander pour la saison prochaine ? On fait le point sur les Upfronts US !
11 mai 2013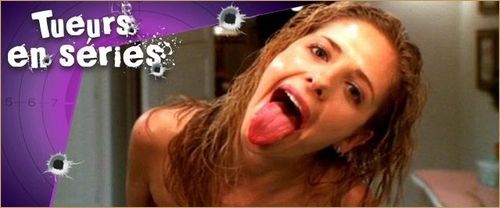 Il y a maintenant 10 ans s'achevaient deux grandes séries : "Buffy" et "Dawson". Découvrez notre émission spéciale !
01 mai 2013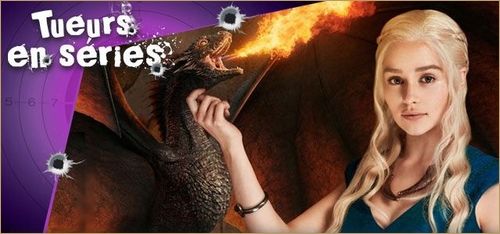 La Table Ronde AlloCine organisée en ouverture du Festival Séries Mania 2013. Le sujet : "Les séries américaines sont-elles toujours aussi créatives ?"

Intervenants :
Anne-Sophie Dobetzky (Journaliste et Réalisatrice de documentaires)
Pierre Langlais (Journaliste pour Télérama et Le Mouv' et animateur de l'émission "Le Mag Séries" sur Serieclub)
Dominique Montay (Responsable éditorial Séries du Daily Mars)
Alexandre Letren (Rédacteur en chef Season 1 et animateur sur On Air TV Radio)
Léo Soesanto (Journaliste aux Inrocks)
19 avril 2013

Au sommaire : - Le spin-off de "Breaking Bad" se concrétise - Un teaser pour le retour de "The Newsroom" - La bande-annonce de "The Way Way Back", un film très très séries - "Veronica Mars" bat des records - Patricia Arquette dans "Medium", John Barrowman dans "Scandal" - On répond à vos questions : "Hell On Wheels", "Magic City", "Devious Maids" - Pleins feux sur "Jo" en compagnie de Jean Reno - "Spartacus" s'achève en beauté...
05 avril 2013

Au sommaire : - "Game of Thrones" renouvelée - David Tennant et Billie Piper présents pour les 50 ans de "Doctor Who" - "Skins", la dernière salve cet été - La première BA du nouveau "Saint" - Une annulation et des renouvellements en masse - "Under The Dome" se dévoile - On répond à vos questions : "Luther", "How I Met Your Mother", "True Blood" - Zoom sur 5 séries oubliées et adaptées de célèbres films - Jon Hamm n'a pas toujours été un "Mad Men" - Un bonus signé Dexter...
31 mars 2013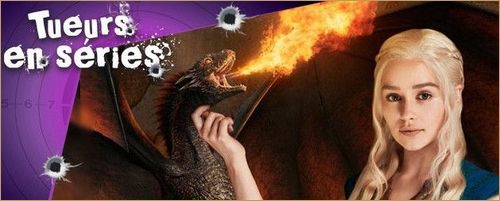 Au programme : une émission entièrement consacrée à Game of Thrones à l'occasion du lancement de la saison 3. Résumé, premières infos et bande-annonce : attention vous entrez dans une zone de spoilers brûlants... Et profitez-en, vous n'entendrez plus parler de cette série en ces contrées !