24 février 2013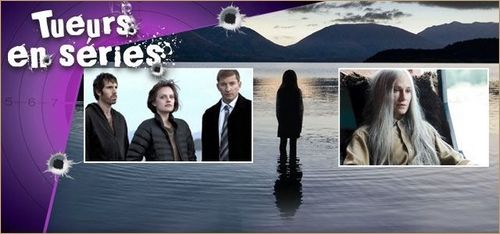 Au sommaire : - Les premières images d'"Hannibal" - Emile Hirsch devient Clyde Barrow et il nous en parle - Des news de "Grimm" et "Warehouse 13" - Pleins feux sur "Top Of The Lake" en compagnie de Jane Campion et Holly Hunter - Et un bêtisier venu de l'espace !
04 janvier 2013
Au sommaire : C'est le Preview 2013 ! Au programme : des retours (Cougar Town, Game Of Thrones, Justified, Arrested Development...), des adieux (Breaking Bad, The Office, 30 Rock...), les nouveautés par thématique (The Following, Bates Motel, House Of Cards, The Goodwin Games, The Carrie Diaries, Top Of The Lake, Masters Of Sex, La Croisière, Vikings, Mr. Selfridge, Lazy Company...
Enjoy et bonne année !