20 décembre 2010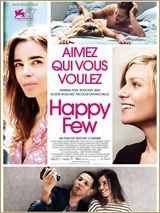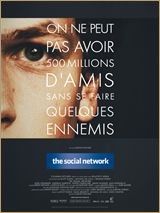 HAPPY FEW.
Ou l'art de nous faire croire pendant 1h30 avec sensualité et désinvolture que l'échangisme, ça peut être excitant et bénéfique. Puis vient la débandade attendue. Original et troublant. LES PETITS MOUCHOIRS.
Les Bronzés au Cap Ferret, l'émotion en plus. Facile mais bouleversant. THE SOCIAL NETWORK.
Brillant, fascinant, incroyable. Mais où est le supplément d'âme ?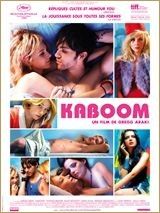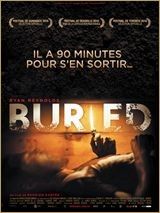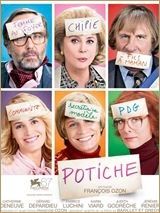 KABOOM.

My Heart Went Kaboom. Mais certainement pas pour le film. Parodier un genre qui est presque parodique en soi, ça ne mène nulle part. BURIED.

Un exercice de style qui atteint ses limites, une angoisse qui se fait attendre... Mais il fallait oser. POTICHE.
Pour le jogging de Catherine Deneuve, pour le brushing de Judith Godrèche, pour le décolleté de Karin Viard, pour les pantalons serrés de Jérémie Renier. Et aussi parce que c'est sacrément drôle !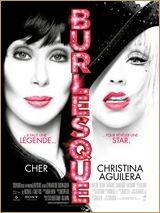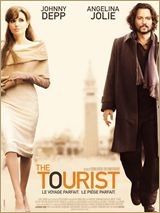 Bébé mode d'emploi.

Quand la diva Katherine Heigl veut, elle peut. De la part de Greg Berlanti, je m'attendais à mieux. Mais du point de vue du divertissement pur, on passe un agréable moment, c'est indéniable. Burlesque.

Une comédie musicale qui ressemblait à un flop depuis sa conception. Le choix de Christina Aguilera dans le rôle principal a fini d'enfoncer le clou. Hormis quelques prestations remarquables et une Cher étonnamment convaincante, ce film n'a rien pour lui. The Tourist.

Ennuyeux et inintéressant. Un film sans doute commandé par l'office du tourisme de Venise.
The Kids Are Allright.

Même si ce film manque grandement de glamour, un parti-pris qui sonne comme une marque d'indépendance un peu crétine, et même si les fameux "Kids" manquent un peu de profondeur, cette histoire est attachante et réaliste.