01 août 2010

Après les séries francophones, quoi de plus normal que de récompenser les séries britanniques, à qui l'on peut envier beaucoup, notamment leur regard sur l'adolescence... Skins, ce n'est pas Coeur Océan quoi. De la même façon, ils savent faire des séries de science-fiction bien mieux que nous, qui n'essayons même pas !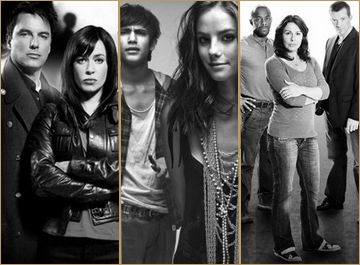 Dans la catégorie "Meilleure Série Britannique" de la saison 2009/2010, les nommées sont : Being Human (BBC Three), Doctor Who (BBC One), Misfits (E4), Torchwood (BBC Three), Skins (E4) et Survivors (BBC One).
Elle ne méritait pas d'être nommée : Secret Diary Of A Call Girl (ITV2) !
Elles ont failli être nommées mais il fallait faire un choix : The Inbetweeners (E4), How Not To Live Your Life (BBC Three).