02 novembre 2012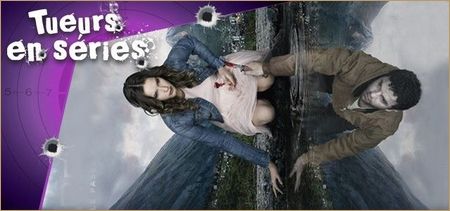 Au sommaire : "Hell On Wheels" renouvelée, "Scandal" et "The Neighbors" prolongée, Zach Braff peut-être bientôt de retour, pas de spin-off de "The Office" centré sur Dwight, la date de lancement de "The Following", les premières photos d'"Hannibal", Seth Green dans "How I Met Your Mother", les prochains guests de "Men At Work", le retour de "Luther" se précise, plongez dans l'univers des "Revenants" de Canal +, "L'Exorciste" façon sitcom des années 80...
09 juin 2012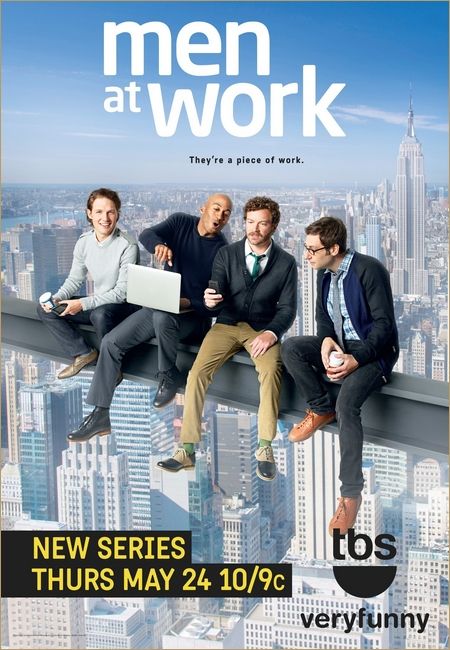 Episodes 1, 2 & 3 // 2 300 000 tlsp. en moyenne

What About ?
Lorsque Milo replonge dans le célibat après avoir découvert l'infidélité de sa copine, il trouve du réconfort auprès de ses trois meilleurs amis, qui sont aussi ses collègues de bureau au sein d'un magazine. Ces derniers lui promettent alors sexe, alcool et une véritable "bromance"...
Who's Who ?
Sitcom créée par Breckin Meyer (Franklin & Bash, Robot Chicken). Avec Danny Masterson (That '70s Show, Cybill), Michael Cassidy (The OC, Privileged, Hidden Palms, Smallville), James Lesure (Las Vegas, Lipstick Jungle, Mr Sunshine), Adam Bush (Buffy, Point Pleasant)...
So What ?
Cela ne s'arrêtera donc jamais ? Quand on croit enfin s'être débarrassé de toutes ces comédies cherchant à réhabiliter les "hommes les vrais" sur le petit écran, une tendance qui nous a tout de même offert chef d'oeuvre sur chef d'oeuvre cette saison -Man Up!, Last Man Standing, Work It et How To Be A Gentleman- voilà qu'une autre débarque, sans crier gare, sur une chaîne qui essaye tant bien que mal d'avoir une offre crédible de séries originales à proposer à ses téléspectateurs. Il se trouve que ceux-ci sont majoritairement des hommes... et "des vrais" probablement puisqu'ils se branchent essentiellement sur TBS pour suivre des retransmissions sportives. Le reste du temps, ils s'abrutissent devant des rediffusions de The Big Bang Theory. Men At Work a donc été pensée pour séduire ce même public et ça se sent vraiment. Il n'y a pas une once d'originalité dans la série, si ce n'est peut-être les petits messages qui s'affichent en bas de l'écran pour donner la définition de mots inventés par les personnages sauf que, manque de bol, le système disparait après le pilote ! De toute façon, je crois que c'est la chaîne qui en est l'unique responsable. Les auteurs n'ont rien à voir là-dedans. Autant dire qu'ils sont très difficilement excusables...
Doit-on féliciter l'acteur Breckin Meyer, star de Franklin & Bash actuellement, d'avoir eu l'idée de ce pitch tout ce qu'il y a de plus banale ? Doit-on féliciter la chaîne de s'être dit qu'elle avait un quelconque potentiel ? Non, ce sont les casteurs qu'il faut féliciter ! En faisant appel à une ex star de That' 70s Show et à trois autres acteurs pour qui on ne peut qu'avoir de la sympathie et qui possèdent en plus un certain timing comique, ils étaient assurés de relever le niveau de base. Il y a une bonne alchimie entre eux, leur amitié est tout à fait crédible à l'écran. Les personnage pris individuellement ne valent pas grand chose en revanche et le héros est sans doute un peu trop mollasson -genre bien pire que Ted Mosby- pour susciter réel intérêt et/ou tendresse. En plus, les deux célibataires endurcis de la bande semblent fonctionner de la même façon, comme si leurs blagues étaient interchangeables. Tout cela manque assurément de caractère. Mais je dois dire que, malgré tous les défauts suscités et en mettant de coté la mysoginie ambiante propre aux sitcoms de potes, je ne me suis pas ennuyé devant ces trois épisodes. D'ailleurs, ce n'est pas un hasard si je ne me suis pas arrêté au premier. Et ce n'est pas pour rien non plus que j'ai presque envie de terminer la saison. Il y a des blagues qui prennent de temps en temps, quelques situations amusantes... Ce serait presque suffisant. J'ai bien dit presque !
En cette période très courte où les séries de la saison sont terminées et les séries d'été n'ont pas encore commencé, Men At Work est un divertissement acceptable, regardable. Mais d'ici quelques jours, la sitcom sera tout aussi périmée que ses prémices. En 2012, faire ça, ça craint quand même grave du boudin.
How ?