14 octobre 2011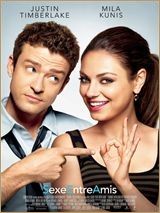 LA GUERRE EST DECLAREE. Il m'a fallu plusieurs jours avant de digérer ce film, vibrant, brillant, amusant et souvent destabilisant. Les dialogues sonnent souvent faux. A moins qu'ils ne sonnent plus juste que juste ? Une curiosité qui finit par nous emporter et nous bouleverser. SEXE ENTRE AMIS. Les comédies sur les Sex Friends se multiplient. Elles ont tendance à toutes se rassembler mais celle-ci se différencie grâce à ses interprétes qui forment un duo très convaincant, vraiment drôle. Les séquences émotion sont moins réussies mais on se sent bien en sortant de la salle. Le feel good movie de la rentrée sans aucun doute !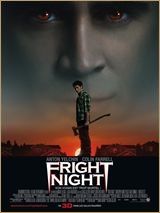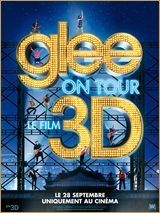 FRIGHT NIGHT. Efficace dans ses scènes d'action avec une utilisation parfois maligne de la 3D, le film patauge dès qu'il évoque la mythologie vampirique et qu'il confronte ses personnages au doute. Les acteurs ont beau être bons (Colin Farrell et Toni Collette), on s'ennuie un peu dès que le rythme ralentit. GLEE! ON TOUR: LE FILM 3D. Lire la critique complète ICI.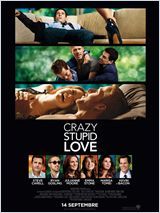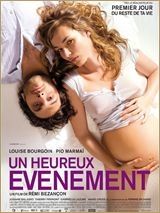 CRAZY, STUPID, LOVE. A little "Crazy", not that "Stupid", with a lot of "Love". Le casting de cette comédie (Julianne Moore, Ryan Gosling, Emma Stone...) aurait pu se suffire à lui-même mais le scénario est bien fichu, en plus. UN HEUREUX EVENEMENT. Remi Bezançon n'a pas reproduit le miracle du merveilleux Le Premier jour du reste de ta vie mais ce film partage un même sens de la poésie, de l'humour et du réalisme, avec une réalisation toujours très inspirée. Louise Bourgoin est étonnamment juste. Pio Marmai encore parfait.