09 février 2013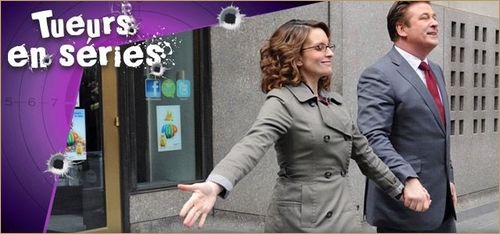 Au sommaire : - Les promos du Superbowl avec les "2 Broke Girls" et Amy Poehler - "NCIS" renouvelée" - Le film "Entourage" commandé - Une "Dead Like Me" dans "Hannibal", trois acteurs castés dans "Dracula" - "The Walking Dead" façon "Punky Brewster" - On répond à vos questions : "Skins" - La bande-annonce de la saison 2 de "Black Mirror" - On fait nos adieux à "30 Rock"

12 octobre 2012

Au sommaire : - "Boardwalk Empire" & "Pretty Little Liars" renouvelées - Quelles nouveautés ont obtenu des saisons complètes ? - "Touch", "Community" et "Whitney", repoussées - Le film "Bad Teacher" adapté à la télé ? - Seth McFarlane nous parle des Pierrafeu et Diane Kruger de "The Bridge" - On répond à vos questions : "Entourage", "Hit And Miss" - La BA de la série britannique "Switch" - Pleins feux sur "Métal Hurlant" - Une réunion pour les 20 ans de "Melrose Place"...
09 septembre 2011
Au programme cette semaine : Entourage tire sa révèrence : hommage à Vince, Drama et les autres - Michael Shannon et Jason Bateman répondent à nos questions sur Boardwalk Empire et le film Arrested Development - Mike Tyson frappe fort sur HBO - Réunion The Shield dans Sons Of Anarchy - Les premières images de la nouvelle et dernière saison de Desperate Housewives - Les Walking Dead coupés en deux - Les Misfits partent à Vegas - Misha Collins (Supernatural) dans une websérie religieuse et sanglante...
13 août 2010

Au programme cette semaine : L'essentiel de l'actu de la semaine (Diana de retour dans "V"; clap de fin pour "Entourage"...); Nos réponses à toutes vos questions; Les premières images de "Chuck" saison 4 et "Supernatural: The Animation"; les photos de tournage de "Desperate" et "Fringe", les surprises musicales de Charlie, Hurley et Britney; et à la découverte de "The Big C."...