26 mars 2008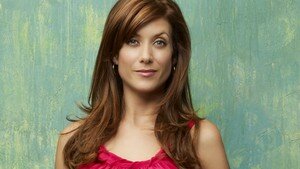 En 2005, une grande rousse pas comode débarque au Seattle Grace de Grey's Anatomy et crève littéralement l'écran. Quelques épisodes plus tard, Addison Montgomery devient un des meilleurs personnages de la série, peut-être même la plus attachante des médecins. Shonda Rhimes, créatrice de la série, sent qu'il y a là du potentiel pour créer un spin-off centré sur elle. En 2007, Private Practice fait ses débuts et à nouveau, Kate Walsh rayonne et porte sur ses épaules une série encore un peu fragile. Elle reviendra à l'hopital de ses débuts le temps d'un épisode ou deux à la fin de la saison actuelle de Grey's. Je trouve Kate Walsh juste magnifique, les photos qui suivent parlent d'elles-même ...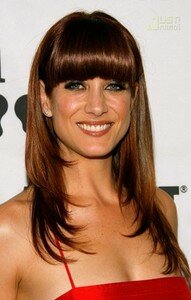 Après Nelly Furtado, je n'ai jamais vu une femme aussi bien porter la frange façon serpillère.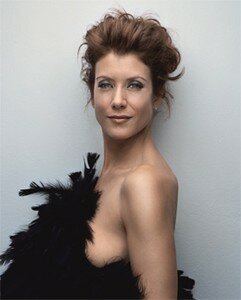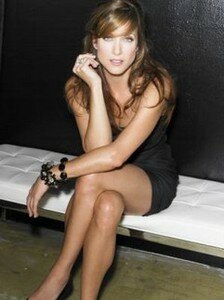 Les deux photos ci-dessus me feraient presque devenir hétéro.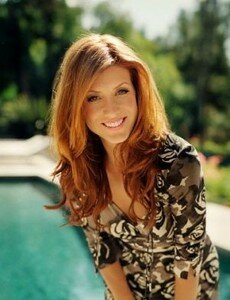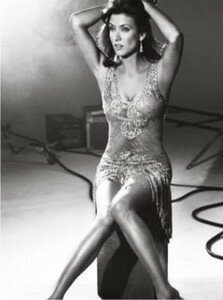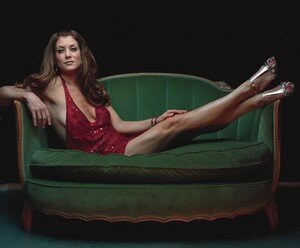 Y'a quelque chose de bizarre dans cette photo j'avoue. Ses seins qui se cassent la gueule ? Sa position ? Le canapé ?
Et puis Kate Walsh qui sort ses poubelles, ça donne ça (et c'est déjà moins glorieux):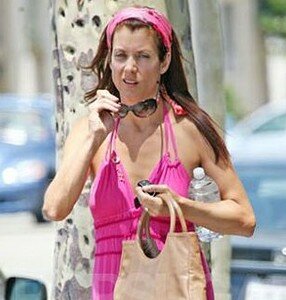 02 janvier 2008
Permettez-moi d'abord de vous souhaiter à toutes et à tous une bonne et heureuse année 2oo8 ! Et pour fêter ça, je n'ai rien trouvé de mieux qu'une nouvelle rubrique sur le blog qui ravira les pervers que nous sommes tous: Sexy Little Things. Il s'agit de mettre en lumière un acteur ou une actrice de série qui excite mes sens et qui excitera peut-être les vôtre. Et je ne pouvais que commencer par la plus belle chose que ce monde ait engendré: Adam Brody !!!
Adam Brody c'est avant tout Seth Cohen dans The OC. Mais ce bougre d'âne a également fait des apparitions dans Gilmore Girls, Smallville, Once & Again ... et il avait un rôle important dans la série de MTV Saucisses Party (également connue sous le titre Tous les pois sont rouges) Vraiment pas un chef d'oeuvre entre nous soit dit. Le jeune homme commence doucement mais sûrement à envahir nos salles obscures: après des apparitions dans Mr & Mrs Smith, Neverland, Thank you for smoking et The Ring, il débarquera au ciné dans le nouveau film de Gregg Araki Smiley Face, dans le rôle d'un dealer très chevelu (la sortie est prévue pour le 16 Janvier), mais aussi dans In the land of women aux cotés de Meg Ryan, Death in love et il interprétera Flash dans la superproduction Justice League of America (l'occasion de le voir en collant moulant). 2oo8 sera donc l'année d'Adam !
---
Voici un petit florilège des photos sur lesquelles il est le plus craquant ... Bavons en coeur !