15 mai 2013

Votre drama le plus attendu de la saison est...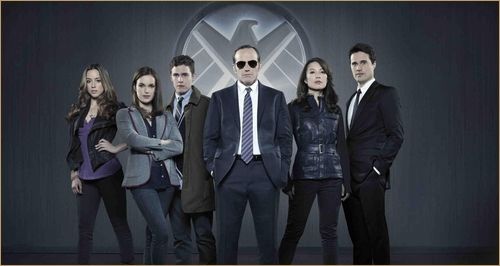 AGENTS OF S.H.I.E.L.D. (ABC)
(46%)
Créé par Joss Whedon (Buffy, Angel, Firefly, Dollhouse), Jed Whedon (Dr Horrible, Dollhouse, Spartacus) et Maurissa Tancharoen (Dollhouse). Réalisé par Joss Whedon. Série dérivée du film Avengers.
Les aventures mouvementées des membres de la "Strategic Homeland Intervention, Enforcement and Logistics Division, plus connue sous le nom de "S.H.I.E.L.D.".
Avec Clark Gregg (Avengers, Iron Man, Thor, A La Maison Blanche), Ming-Na Wen(Urgences, Stargate Universe, Eureka), Iain De Caestecker (The Fades), Chloe Bennet (Nashville), Shannon Lucio (Newport Beach, Prison Break), J. August Richards (Angel), Elizabeth Henstridge...
NB : Pas une grande surprise que cette victoire écrasante de S.H.I.E.L.D., à qui l'on souhaite évidemment un bel avenir parce qu'ABC a grand besoin d'un hit et que Joss Whedon mérite de renouer avec le succès à la télévision.
___________
HOSTAGES - CBS (17%)
THE HUNDRED - CW (15%)
BOOMERANG - FOX (13%)
THE SIXTH GUN - NBC (9%)
____________
Votre comédie la plus attendue de la saison est...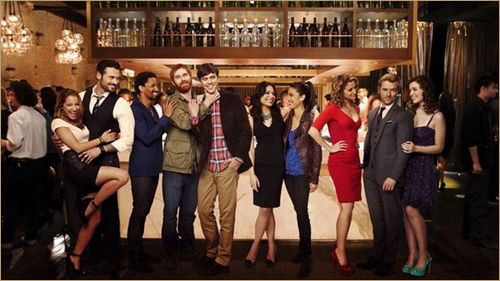 MIXOLOGY (ABC)
(41%)
Ecrit par Jon Lucas & Scott Moore (Very Bad Trip). Produit par Ryan Seacrest. Pour ABC Studios.
Dans un bar branché de Manhattan, le Mix, cinq filles et cinq garçons qui ne se connaissent pas encore tous, qu'ils soient clients ou employés, sont à la recherche de l'amour, pour un soir ou pour toujours...
Avec Sarah Bolger (Once Upon A Time, The Tudors), Vanessa Lengies (Glee, Mes Plus Belles Années), Adan Canto (The Following) Adam Campbell, Ginger Gonzaga, Craig Frank, Alexis Carra, Kate Simses, Blake Lee, Andrew Santino...
NB: Malheureusement, il faudra attendre la mi-saison pour découvrir cette comédie high-concept, dans une case encore indéterminée. L'avenir nous dira s'il ne s'agit que d'une série de potes de plus ou d'un futur hit générationnel !
______________
THE CRAZY ONES - CBS (39%)
US AND THEM - FOX (11%)
BRENDA FOREVER (9%)
____________
Merci à tous à nouveau pour votre participation massive et rendez-vous, peut-être, l'année prochaine !