24 avril 2013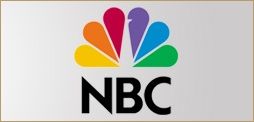 Alors que NBC est dans un état pitoyable en dehors du succès de The Voice (qui ne sera pas éternel si deux éditions sont programmées chaque année), côté comédies une ère s'achève : celle des comédies multi-récompensées mais dites "de niche" telles que The Office et 30 Rock. Si Parks And Recreation devrait en être la dernière représentante l'an prochain, NBC abandonne quasiment les comédies de bureau pour des formats plus familiaux ou dits "de potes", à l'image de MJF, directement commandée en série et signant le grand retour de Michael J.Fox à la tête d'une comédie. Deux projets relativement ambitieux, Girlfriend In A Coma et Donor Party, ont été repoussés à l'année prochaine, faute de trouver leur lead. Avec 13 pilotes commandés, NBC devrait en valider beaucoup, d'autant que The New Normal, Up All Night, 1600 Penn et quelques autres ne devraient pas être renouvelées. A l'exception de Go On ?
Nouveauté 2013 : lorsque le logo

apparaît, c'est que je recommande le pilote (en toute humilité).
____________
Tous les synopsis suivants sont tirés de mon dossier La Saison des Pilotes 2013 sur AlloCiné
____________
1. HAPPINESS
Créé par Victor Fresco (Better Off Ted). Produit par Sean Hayes (Hot In Cleveland). Multi-camera.
Un père doit apprendre à élever sa fille de 14 ans qui vient tout juste d'emménager avec lui alors qu'au boulot, il a affaire à un nouveau patron pas franchement commode...
Avec Sean Hayes (Will & Grace, Smash), Linda Lavin (Alice), Thomas Lennon (Reno 911!), Lindsay Sloane (Grosse Pointe, Sabrina), Echo Kellum (Ben & Kate)...
_____________
2. HOLDING PATTERNS
Créé par Justin Spitzer (The Office). Multi-camera.
La veille de son mariage avec Sabrina, sa petite amie de longue date, Griffin Brady, ainsi que sa meilleure amie et le frère de celle-ci, sont victimes d'un crash d'avion. Ils survivent tous au drame mais leurs vies ne seront plus jamais les mêmes...
Avec Erinn Hayes (Worst Week, Parenthood, Guys With Kids), Humphrey Ker, Luka Jones (Up All Night), Kate Lang Johnson (Perdons Unknown), Nelson Franklin (New Girl, The Office, Traffic Light), Oscar Núñez (The Office), Kimiko Glenn...
___________
3. ...THEN CAME ELVIS
Créé par DJ Nash ('Til Death). Produit par Jason Bateman (Arrested Development).
Librement inspirée de la vie de DJ Nash, cette comédie est centrée sur un fils qui idolâtre son père aveugle et qui s'amuse des excentricités de sa mère qui se comporte comme une adolescente, alors que la famille se rapproche petit à petit après une période post-divorce difficile...

Avec Parker Posey (Party Girl, The Big C, The Good Wife), J.K. Simmons (The Closer, New York Police Judiciaire), Harold Perrineau (Lost, The Wedding Band), Eli Baker, Ava Deluca-Verley...
____________
4. JOE, JOE & JANE
Créé et produit par Joe Port & Joe Wiseman (Voilà!, Son Of The Beach), inspiré de leur propre vie. Multi-camera.
Un auteur de livre pour enfants qui fuit toujours les conflits se retrouve au coeur d'une guerre perpétuelle entre deux de ses proches : sa femme et son meilleur ami et partenaire dans le travail. L'histoire non pas d'un couple, mais d'un "trouple" !
Avec Sally Pressman (Army Wives), Dave Annable (Brothers & Sisters, 666 Park Avenue), Will Greenberg (Cloverfield), Larry Wilmore (The Bernie Mac Show)...
____________
5. THE JOHN MULANEY SHOW
Créé par John Mulaney (Saturday Night Live). Produit par Lorne Michaels (Saturday Night Live, 30 Rock, Up All Night). Multi-camera.
Inspiré de la propre vie du comédien John Mulaney. Un jeune homme qui aimerait devenir enfin quelqu'un de bien met en danger ses relations amicales...
Avec John Mulaney, Elliott Gould (American History X, Ocean's Eleven), Martin Short (Damages, How I Met Your Mother), Griffin Newman (Political Animals), Nasim Pedrad (Saturday Night Live, Urgences)...
_______________
6. ASSISTANCE
Ecrit par Leslye Headland (Terriers, Bachelorette). Basé sur sa pièce de théâtre Assistance. Produit par Will Ferrell.
Les tribulations de Nora Johnson, l'assistante idéaliste d'un producteur de film excentrique et autoritaire, qu'elle admirait avant de l'avoir rencontré et qui la terrifie aujourd'hui. Avec ses collègues, elle essaye tant bien que mal, jour après jour, de satisfaire ses exigences, quitte à faire passer sa vie personnelle au second plan, au grand dam de sa soeur, avec qui elle vit, et de son petit ami...
Avec Krysten Ritter (Breaking Bad, Don't Trust The B), Zach Cregger (Guys With Kids), Alfred Molina (Monday Mornings, Los Angeles Police Judiciaire), Peter Cambor(The Wedding Band, NCIS Los Angeles), Vinette Robinson (Sherlock)...
_______________
7. UNTITLED CRAIG ROBINSON PROJECT
Créé par Owen Ellickson (The Office). Produit par Greg Daniels (The Office, Parks And Recreation, Les Simpson).
Un musicien talentueux mais torturé doit se faire à sa nouvelle vie de professeur de musique dans une école primaire, entre ses collègues pas toujours bien intentionnés et les tentations que représentent les mamans célibataires...
Avec Craig Robinson (The Office), Jean Smart (Samantha Who?, Harry's Law, 24), Larenz Tate (House Of Lies, Rescue Me), Amanda Lund, Amandla Stenberg...
_______________
8. ABOUT A BOY
Créé et produit par Jason Katims (Friday Night Lights, Parenthood). Réalisé par Jon Favreau. Adapté du film avec Hugh Grant.
Le lien particulier entre un homme célibataire immature et un jeune garçon qui emménage dans l'appartement voisin avec sa mère, célibataire elle aussi...
Avec David Walton (Bent, New Girl, Perfect Couples), Minnie Driver (The Riches, Will & Grace, Will Hunting), Benjamin Stockham (1600 Penn), Leslie Bibb (Popular, Preuve à l'appui, GCB), Anjelah N. Johnson, Al Madrigal (La Nouvelle Vie de Gary)...
_______________
9. UNDATEABLE
Créé par Adam Sztykiel (Le Témoin Amoureux, Date Limite). Produit par Bill Lawrence (Scrubs, Cougar Town). Multi-camera.
Suite au départ de son meilleur ami et colocataire, fin prêt pour une vie à deux, Danny Beaman, un célibataire qui multiplie les aventures sans lendemain et qui s'en satisfait, fait la rencontre de Justin, le jeune propriétaire d'un bar qui cherche un appartemment... et l'amour, depuis toujours. Il décide de le prendre sous son aile, lui et sa bande d'amis qu'il surnomme les "Undateables" car ils sont tous moins doués les uns que les autres pour draguer...
Avec Chris d'Elia (Whitney, Glory Daze), Brent Morin, Rick Glassman, Briga Heelan (Cougar Town, Jane By Design), Bianca Kajlich (Rules Of Engagement), Ron Funches, Matthew Wilkas (Gayby)...

_____________
10. UNTITLED DANIELS & PADNICK PROJECT
Créé par Robert Padnick (The Office). Produit par Greg Daniels (The Office, Parks And Recreation, Les Simpson).
Matthew, un innocent et vulnérable jeune homme dans la vingtaine, est poussé par sa bande d'amis à reprendre sa recherche de l'âme sœur malgré les différents échecs qu'il a subis. Pourtant, ils n'ont pas vraiment de leçon à lui donner...
Avec Mike Castle, Ellen Woglom (Californication, Crash), Eric André (Don't Trust The B****), Adhir Kalyan (Aliens In American Rules Of Engagement)...
_____________
11. WELCOME TO MY FAMILY
Créé par Mike Sikowitz (Rules of Engagement).
Une grossesse imprévue force deux familles que tout oppose à se rapprocher...
Avec Mary McCormack (US Marshals, Deep Impact) , Mike O'Malley (Glee, Oui, chérie !), Ricardo Chavira (Desperate Housewives), Justina Machado (Six Feet Under, Private Practice), Ella Rae Peck (Deception, Gossip Girl)...
___________
12. GATES
Créé par Cathy Yuspa (Ce que veulent les femmes, Un Gars du Queen) & Josh Goldsmith ('Til Death). Remake de la série anglaise Gates.
Les portes de l'école de leur fille devient vite un lieu de rencontres improbables et un champ de mines favorable aux rivalités, maladresses et autres quiproquos, pour un couple fraîchement débarqué dans une nouvelle ville...
Avec Kathleen Rose Perkins (Episodes), Ken Marino (Party Down, Veronica Mars, Dawson), Greg Germann (Ally McBeal, Raising Hope), Diana Maria Riva (Rob, The Good Guys), Christina Kirk...
_____________
13. BRENDA FOREVER
Ecrit par Andrew Leeds (Rex is not your lawyer) & David Lampson.
1995. Brenda, 13 ans, est une jeune fille en surpoids qui n'a pas froid aux yeux, dont les hormones sont en ébullition. Avec sa meilleure amie, Pearl, plus réservée, elle ne rêve que d'une chose : être enfin une adulte et mener la grande vie. En attendant, un garçon de l'école lui plait et elle a bien l'attention de l'attirer dans ses filets... 2013. Brenda, 31 ans, est devenue une jolie femme, elle a maigri, elle est devenue une musicienne accomplie, mais dans sa tête, elle a toujours 13 ans. Alors qu'elle est en couple, elle n'a d'yeux que pour l'un de ses collègues. Contre l'avis de Pearl, qu'elle traîne toujours comme un boulet depuis toutes ces années, et de Neil, son meilleur ami qui est sur le point de se marier, elle décide de proposer à son officiel et à son obsession une partie à trois, à leurs risques et périls...
Avec Ellie Kemper (The Office), Da'Vine Joy Randolph, Stephnie Weir (MadTV, Big Day), Lindsey Kraft, Ken Marino (Party Down, Veronica Mars, Dawson)...

_____________
14. MJF
Créé par Will Gluck (Easy Girl, Sexe entre amis) & Sam Laybourne (Cougar Town).
A New York, un mari et père de trois enfants vit un quotidien mouvementé, menant de front tous les challenges liés à sa carrière, sa vie de famille et son combat contre la maladie de Parkinson.
Avec Michael J. Fox (Retour vers le futur, Sacrée famille, Spin City, The Good Wife), Betsy Brandt (Breaking Bad), Wendell Pierce (The Wire, Treme), Katie Finneran (I Hate My Teenage Daughter, The Inside)...
_____________
A vos votes ! Commentaires appréciés.