21 avril 2013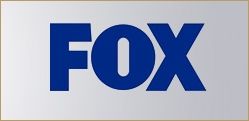 La FOX a toujours été timide en matière de comédies, mais elle a souhaité passer à la vitesse supérieure ces deux dernières années. Hormis New Girl, qui parvient toujours à s'en sortir, surtout sur les 18/49 ans, l'essai est loin d'être concluant : Raising Hope et The Mindy Project sont loin d'être des succès (malgré leur qualité), et I Hate My Teenage Daughter, Running Wilde et Ben & Kate sont déjà tombées dans l'oubli. Quant à The Goodwin Games, la chaîne n'a pas souhaité lui laisser sa chance pour des raisons tout à fait obscures... Les places sont peu nombreuses pour la saison prochaine, mais les commandes aussi. A priori, seulement deux des projets suivants seront commandés, en plus de DADS qui l'est déjà pour six épisodes.
Nouveauté 2013 : lorsque le logo

apparaît, c'est que je recommande le pilote (en toute humilité).
____________
Tous les synopsis suivants sont tirés de mon dossier La Saison des Pilotes 2013 sur AlloCiné
____________
1. US AND THEM
Créé par David Rosen (I Just Want My Pants Back). Adaptaté de la série anglaise Gavin & Stacey.
L'histoire amoureuse longue distance entre un homme et une femme, qui débute sur un site de rencontre jusqu'à ce qu'ils osent enfin se voir "pour de vrai". C'est alors que les complications commencent car leurs entourages familiaux et amicaux sont très spéciaux et différents...
Avec Jason Ritter (Le Monde de Joan, Parenthood, The Event), Alexis Bledel (Gilmore Girls), Kurt Fuller (Psych, Better With You), Jane Kaczmarek (Malcolm, Raising The Bar), Kerri Kenney (Reno 911!), Dustin Ybarra...
___________
2. DADS
Créé par Wellesley Wild (Les Griffin) et Alec Sulkin (Ted). Produit par Seth MacFarlane (Les Griffin, The Cleveland Show, Ted). Six épisodes commandés.
Deux trentenaires voient leurs vies basculer dans l'absurdité quand leurs pères décident d'emménager avec eux.
Avec Giovanni Ribisi (Friends, Earl, Ted), Seth Green (Buffy, Les Griffin), Martin Mull (American Dad!), Peter Riegert (Damages, The Good Wife), Brenda Song (La vie de palace de Zach & Cody), Vanessa Lachey, Tonita Castro (Go On)...
_____________
3. ENLISTED
Créé par Kevin Biegel (Cougar Town).
Les relations de trois frères très différents qui travaillent ensemble sur une petite base de l'armée en Floride...
Avec Geoff Stults (7 à la maison, October Road, The Finder), Parker Young (Suburgatory), Chris Lowell (Veronica Mars, Private Practice), Keith David (The Bible, Platoon), Angelique Cabral...
____________
4. I SUCK AT GIRLS
Créé par Bill Lawrence (Scrubs, Cougar Town) & Justin Halpern (Shit My Dad Says).
C'est l'histoire d'un garçon qui devient un homme et d'un homme qui devient un père, à une époque où les règles pour devenir adulte n'étaient pas trouvables sur Google...
Avec Christopher Meloni (Oz, New York Unité Spéciale, True Blood), Connor Buckley (Deception), Alex Kapp Horner (Old Christine), Claudia Lee (Hart Of Dixie)...
____________
5. TO MY FUTURE ASSISTANT
Créé par Ellen Kreamer (Old Christine) et Sherry Bilsing (Friends, I Hate My Teenage Daughter).
Les assistants d'une firme d'avocats prestigieuse de New York apprennent à se serrer les coudes et former une petite famille face aux horribles patrons qui testent un peu plus chaque jour leur seuil de tolérance aux humiliations...
Avec Catherine O'Hara (Maman, j'ai raté l'avion), Brittany Snow (American Dreams, Harry's Law), Stephen Root (Pushing Daisies, Justified, Boardwalk Empire), Joe Egender (Alcatraz, Hunger), Tone Bell (Whitney), Melissa Tang, Jillian Bell (Workaholics)...
___________
6. BROOKLYN 99
Créé par Dan Goor (Parks And Recreation) et Michael Schur (Parks And Recreation, The Office).
Le quotidien d'un groupe de détectives au sein d'un district à la périphérie de New York...
Avec Andy Samberg (Cuckoo, Saturday Night Live), Terry Crews (Tout le monde déteste Chris, The Newsroom), Andre Braugher (Homicide, Men Of A Certain Age, Last Resort), Melissa Fumero (Gossip Girl, One Life To Live) Stephanie Beatriz, Joe Lo Truglio (Reno 911!)...
______________
7. THE GABRIELS
Créé par Andrew Gurland (Le Dernier exorcisme) & Justin Hurwitz.
Une famille déjantée essaye tant bien que mal d'agir normalement afin de se faire accepter dans la petite ville où ils vivent.
Avec Rob Riggle (Very Bad Trip, La Nouvelle de Gary), Tim Meadows (Glory Daze), Angela Kinsey (The Office), River Alexander, Brooke Sorenson...
____________
8. TWO WRONGS
Créé par Michelle Morgan.
Un couple doit faire face chaque jour aux moqueries de leurs amis qui pensent qu'ils ne sont pas du tout faits pour être ensemble...
Avec Kelli Garner (Pan Am), Jake Hoffman (Hook, Rain Man), Mimi Kennedy (Dharma & Greg, Minuit à Paris), Nicolas Wright (Accidentally On Purpose), Ezequiel Stremiz...
_____________
A vos votes ! Commentaires appréciés.