07 avril 2013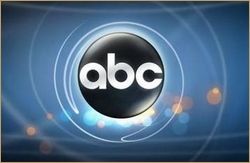 Si Nashville est annulée à la fin de la saison -ce que l'on ne peut pas souhaiter vu la qualité du show- alors absolument toutes les nouveautés lancées par ABC cette année côté dramas auront été annulées (Last Resort, 666 Park Avenue, Zero Hour, Red Widow -c'est comme si c'était fait-). Un échec pas vraiment mérité, car elles n'étaient pas toutes mauvaises et faisaient preuve d'originalité. Dans l'ensemble, pourtant, la chaîne n'a pas perdu son goût du risque et propose de nombreux projets ambitieux, dans des styles très différents les uns des autres, notamment le fameux S.H.I.E.L.D., dont on imagine pas une seule seconde qu'elle ne soit pas commandée. Seront-ils suffisamment solides pour faire mieux que leurs malchanceux prédécesseurs ?
Nouveauté 2013 : lorsque le logo

apparaît, c'est que je recommande le pilote (en toute humilité).
____________
Tous les synopsis suivants sont tirés de mon dossier La Saison des Pilotes 2013 sur AlloCiné
____________
1. FOREVER (THE RETURNED)
Ecrit par Aaron Zelman (Damages, The Killing US). Réalisé par Charles McDougall (Sex & The City, Desperate Housewives, Big Love). Adapté du roman éponyme à paraître de Jason Mott.
Le petit Jacob, un américain de 8 ans, est retrouvé au beau milieu d'un champ en Chine. Un agent du service de l'immigration est chargé de le ramener dans le village d'Aurora où il a grandi. Lorsqu'il frappe à la porte de la maison familiale, ses parents n'en croient pas leurs yeux : leur fils est mort bien des années plus tôt et celui qui se présente à eux lui ressemble pourtant comme deux gouttes d'eau, comme s'il n'avait jamais vieilli. Rapidement, les Garland et leur entourge découvrent que le phénomène est mondial. S'agit-il d'un miracle ou le signe annonciateur de l'apocalypse ?
Avec Omar Epps (Dr House), Kurtwood Smith (That 70s Show), Frances Fisher (Titanic), Matt Craven (NCIS, Justified), Samaire Arsmtrong (Newport Beach, Dirty Sexy Money), Nicholas Gonzales (Newport Beach, Melrose Place 2.0), Mark Hildreth, Devin Kelley...

____________
2. BIG THUNDER
Créé par Chris Morgan & Jason Fuchs (L'Âge de glace). Produit par Melissa Rosenberg (Twilight, Dexter, Red Widow). Basé sur l'attraction "Le Train de la Mine (Big Thunder)" des parcs Disney.
Au cœur du 19ème siècle, un médecin veuf en provenance de New York s'installe avec ses deux enfants dans une petite ville minière, dirigée par un homme mystérieux. Rapidement, il comprend que son nouveau lieu de vie n'est pas aussi idyllique qu'il croyait. La légende voudrait que les Apaches aient jeté un sort sur les montagnes qui entourent la ville et que, depuis, les esprits des morts y hanteraient les vivants...
Avec Edward MacLiam (Holby City, Eastenders), Ruth Bradley (Nick Cutter), Pierce Gagnon (Les Frères Scott), Ana de la Reguera (Capadocia), Alex Hassell, Spencer Locke (Cougar Town), Zahn McClarnon (Ringer), Alex Meraz (Twilight)...
____________
3. BETRAYAL
Ecrit par David Zabel (Urgences, Detroit 1-8-7). Adapté de la série danoise Overspel. Réalisé par Patty Jenkins (Monster, The Killing US).
Sara Hayward, une photographe au succès grandissant, et Jack McCutchen, l'avocat d'une puissante famille, tombent éperdument amoureux l'un de l'autre après un coup de foudre aussi inattendu que dévastateur. Victimes du temps et de la routine, leurs mariages respectifs partent un peu plus en lambeaux chaque jour. Lorsque le frère de la femme de Jack est accusé de meurtre et que ce dernier doit se charger de sa défense, c'est le mari de Sara, un Procureur à la recherche de l'Affaire qui lui permettra enfin de sortir de l'ombre, qui s'empare du dossier. Leur histoire bascule alors dans une spirale infernale aux conséquences cataclysmiques...
Avec Hannah Ware (Boss, Shame), Stuart Townsend (XIII, La Ligue des Gentlemen Extraordinaires), Chris Johnson (Vampire Diaries, Againt The Wall), Henry Thomas(E.T., Gangs Of New York), James Cromwell (American Horror Story, Six Feet Under, La Ligne Verte), Wendy Moniz (Damages, Le Protecteur), Helena Mattson (666 Park Avenue), Elizabeth McLaughlin, Braeden Lemasters...

_______________
4. MURDER IN MANHATTAN
Créé par Maria Maggenti (FBI: Portés Disparus, Bienvenue à Monte Carlo). Produit par Ryan Reynolds.
Blythe Sutton, une veuve riche et influente des plus hautes sphères de Manhattan, s'ennuie à mourir jusqu'au jour où elle réussit à convaincre sa fille, Lex, de faire équipe avec elle pour résoudre d'épineuses affaires de meurtre. En se servant de leurs talents respectifs et de leurs connexions, elles ne reculent devant rien pour arriver à leurs fins et faire exploser la vérité...
Avec Bridget Regan (Legend Of The Seeker, Beauty And The Beast), Annie Potts (Femmes d'affaires et dames de coeur, Any Day Now, GCB), Enver Gjokaj (Dollhouse), Brendan Hines (Lie To Me, Scandal), Shirley Rumierk...
_______________
5. WESTSIDE
Ecrit par Byron Balasco (FBI: Portés Disparus, FlashForward). Produit par McG (Newport Beach, Fastlane, Chuck) et Ilene Chaiken (The L Word).
A Venice Beach, en Californie, deux familles rivales, qui ont fait fortune ensemble, se sont livré une bataille sans merci pendant plus d'une décénnie pour prendre le contrôle du quartier. Lorsqu'en sortant de prison, Chris Carver retrouve les siens, il tombe nez à nez avec Sophie Nance, son amie d'enfance, qui n'est autre que la fille de celui qui les a ruinés. En entamant une relation amoureuse contre l'avis de tous, ils déterrent la hache de guerre. Dès lors, rien ne va plus sous le soleil...
Avec Jennifer Beals (The L Word, Lie To Me, The Chicago Code), Odette Annable (Dr House, Breaking In), Luke Bracey (Home And Away), Bruce Greenwood (The River), Dean Winters (Oz, 30 Rock, New York Unité Spéciale), Lincoln Lewis (Neighbours, Home And Away), Michael Graziadei (Les Feux de l'amour, American Horror Story), Brooklyn Sudano (Ma Famille d'Abord) ...
____________
6. S.H.I.E.L.D.
Créé par Joss Whedon (Buffy, Angel, Firefly, Dollhouse), Jed Whedon (Dr Horrible, Dollhouse, Spartacus) et Maurissa Tancharoen (Dollhouse). Réalisé par Joss Whedon. Série dérivée du film Avengers.
Les aventures mouvementées des membres de la "Strategic Homeland Intervention, Enforcement and Logistics Division, plus connue sous le nom de "S.H.I.E.L.D.".
Avec Clark Gregg (Avengers, Iron Man, Thor, A La Maison Blanche), Ming-Na Wen (Urgences, Stargate Universe, Eureka), Iain De Caestecker (The Fades), Chloe Bennet (Nashville), Shannon Lucio (Newport Beach, Prison Break), J. August Richards (Angel), Elizabeth Henstridge ...
___________
7. LUCKY 7
Créé par David Zabel (Urgences, Detroit 1-8-7) et Jason Richman (Detroit 1-8-7). Adapté de la série anglaise The Syndicate.
Les vies de sept employés d'une station service du Queens changent du tout au tout lorsqu'ils gagnent au loto après avoir joué ensemble. Ils sont tous persuadés que leurs problèmes vont ainsi s'envoler. Mais ils se trompent lourdement...
Avec Matt Long (Jack & Bobby, Mad Men, Private Practice), Summer Bishil (90210), Christine Evangelista (The Kill Point, 666 Park Avenue), Isiah Whitlock Jr. (The Wire, New York Unité Spéciale), Anastasia Phillips (Skins, Bomb Girls), Lorraine Bruce (The Syndicate), Luis Antonio Ramos, Stephen Louis Grush...
____________
8. GOTHICA
Ecrit par Matt Lopez (L'apprenti sorcier, La Montagne ensorcelée). Produit par Mark Gordon (Grey's Anatomy, Private Practice, Army Wives...).
Après un exil de quelques années à New York suite à la mort de ses parents, Grace Van Helsing retourne à San Francisco, la ville où elle a grandi, pour rendre visite à son frère qui a repris les rènes de l'entreprise familiale : le journal Le Guardian. Mais lorsqu'il est assassiné dans de mystérieuses circonstances, elle n'a pas d'autre choix que de rester pour élucider l'affaire et comprendre l'origine de la malédiction qui frappe sa famille. Elle croise alors sur son chemin les figures emblématiques de la ville, parfois liées à son passé, comme Dorian Gray, Victor Frankenstein, le Dr Jekyll ou encore Dracula...
Avec Janet Montgomery (Made In Jersey, Merlin), Tom Ellis (The Fades, Miranda), Chris Egan (Kings, Vanished), Melissa George (Hunted, Alias, In Treatment...), Seth Gabel (Fringe, Dirty Sexy Money, Nip/Tuck), Raza Jaffrey (Smash, Mistresses), Tracie Thoms (Cold Case, Wonderfalls), Emma Booth (Underbelly)...

___________
9. KILLER WOMEN
Créé par Hannah Shakespeare (Ghost Whisperer). Adapté de la série argentine Mujeres asesinas. Produit par Sofia Vergara.
Ancienne reine de beauté, Molly Parker s'est renconvertie en Texas Ranger, le métier que son père exerçait autrefois. Elle est l'unique femme de son département et dans cet environnement on ne peut plus macho, elle n'a pas peur de se battre, quitte à y laisser quelques plumes et se faire des ennemis. Elle peut toutefois compter sur quelques collègues bienveillants, sa famille et ses amis pour la soutenir dans son combat quotidien...

Avec Tricia Helfer (Battlestar Galactica, Burn Notice, The Firm), Marc Blucas (Buffy, Necessary Roughness), Michael Trucco (Battlestar Galactica, Facing Kate, Revenge), Marta Milans, Alex Fernandez (Dallas 2012)...
___________
10. ONCE UPON A TIME IN WONDERLAND
Créé par Edward Kitsis & Adam Horowitz (Lost, Once Upon A Time). Ecrit par Jane Espenson (Buffy, Battlestar Galactica, Dollhouse, Once Upon A Time) & Zach Estrin (Charmed, Prison Break, Zero Hour). Spin-off de Once Upon A Time.
Les aventures d'Alice au Pays des Merveilles, avant que la malédiction ne s'abattre au pays des contes de fée...
Avec Sophie Lowe (The Slap, Perfect Mothers), Michael Socha (Being Human UK, This is England), Peter Gadiot, Emma Rigby (Prisonners Wives) et la voix de Paul Reubens...
____________
11. INFLUENCE
Créé et produit par Kyle Killen (Lone Star, Awake, Le Complexe du Castor).
La relation complexe de deux frères, un bipolaire, génie en psychologie, et un ancien arnaqueur rusé, à la tête d'une agence unique en son genre dont le but est de résoudre les petits ou grands problèmes de ses clients en utilisant les sciences humaines et l'art de la manipulation. Si nécessaire, ses membres n'hésitent pas à se servir aussi de leurs talents les uns contre les autres...
Avec Christian Slater (Au Nom de La Rose, Entretien avec un vampire, The Forgotten, Breaking In), Steve Zahn (Treme), Wynn Everett (The Newsroom), Megalyn Echikunwoke (Les 4400, 90210, House Of Lies), Cedric Sanders (The Social Network), Gregory Marcel...
_______________
12. RECKLESS
Créé par Chris Black (Mad Men, Desperate Housewives, Ugly Betty). Réalisé par Martin Campbell (Casino Royale, Green Lantern).
Lorsque sa femme, médecin dans l'humanitaire, est injustement envoyée en prison dans un pays étranger pour des raisons politiques, un homme plein de ressources doit former des alliances dangereuses pour pouvoir espérer la faire sortir puisque le gouvernement américain et plus particulièrement la CIA semblent incapables de trouver une solution...
Avec Patrick Fugit (Presque Célèbre), Ernie Hudson (Oz, Desperate Housewives), Ashton Holmes (Revenge, Nikita), Parminder Nagra (Urgences, Alcatraz), Naveen Andrews (Lost), Stephen Lang (Avatar, Terra Nova), Bess Armstrong (Angela 15 ans, House Of Lies), Eloise Mumford (Lone Star, The River), Lyndon Smith (90210), Catherine Dent (The Shield) Lou Taylor Pucci...
______________
13. DOUBT
Créé et produit par David Shore (Dr House). Réalisé par Thomas Schlamme (A la Maison Blanche, Studio 60, Pan Am).
Un ancien policier reconverti en avocat rusé, charmant et bon marché, utilise ses connaissances de la rue pour contourner la loi au profit de ses clients, tout en combattant ses propres démons et en tentant de renouer avec son ex-femme, dont il n'a jamais vraiment accepté le départ...
Avec Steve Coogan (Tonnerre sous les Tropiques), Carla Gugino (Karen Sisco, Entourage, Political Animals), Mercedes Ruehl, Rockmond Dunbar (Prison Break, Sons Of Anarchy), Greg Grunberg (Felicity, Heroes), John Pankow (Dingue de Toi, Episodes), Kacey Rohl (The Killing US)...
____________
A vos votes ! (choix multiples possibles) Commentaires appréciés.