24 mars 2013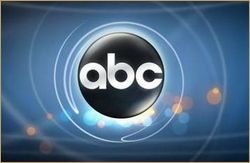 ABC possède de mon point de vue les comédies les plus drôles, charmantes et familiales -au bon sens du terme- du moment -Modern Family, The Middle, Suburgatory, The Neighbors, Happy Endings- mais elles ne parviennent pas toutes à trouver leur public. Don't Trust The B**** est la première -et sans doute pas dernière- victime de la saison. Avec très peu de cases à pourvoir -ce qui conduit inexorablement à des programmations étranges- la chaîne va donc devoir faire les choix les plus judicieux parmi, selon moi, beaucoup de projets méritants !
Nouveauté 2013 : lorsque le logo

apparait, c'est que je recommande le pilote (en toute humilité).
____________
Tous les synopsis suivants sont tirés de mon dossier La Saison des Pilotes 2013 sur AlloCiné
____________
1. TROPHY WIFE
Ecrit par Emily Halpern (Private Practice) & Sarah Haskins. Produit par Gene Stupnitsky & Lee Eisenberg (Bad Teacher, The Office). Pour ABC Studios.
Kate, une ancienne fêtarde, change de vie instantanément lorsqu'elle tombe amoureuse d'un homme qui a déjà trois enfants, très manipulateurs, et deux ex-femmes, très présentes, qui la jugent sans cesse. En emménageant avec lui, elle n'imaginait pas devoir faire autant de sacrifices...
Avec Malin Akerman (The Comeback, Watchmen, La Proposition), Bradley Whitford (A la Maison Blanche), Marcia Gay Harden (Damages, Into The Wild, Mystic River...), Michaela Watkins (Enlightened, New Girl), Natalie Morales (The Newsroom, Parks And Recreation)...

_______________
2. SPY (US)
Ecrit par Simeon Goulden, créateur de la série anglaise originale. Pour Hat Trick Productions & ABC Studios.
En instance de divorce, Tim Eliott doit se battre pour reconquérir l'estime de Marcus, son fils de 9 ans dont il espère obtenir la garde. Alors que sa vie est déjà compliquée, comme si cela ne suffisait pas, il est recruté accidentellement par la CIA. Il lui faut dès lors jongler entre ses débuts d'agent secret et sa vie personnelle chaotique.
Avec Rob Corrdry (Children's Hopsital), Mason Cook (Mockingbird Lane), Paget Brewster (Esprits Criminels), Moshe Kasher (Shameless US), Camille Guaty (Prison Break, Cupid), Nat Faxon (Ben & Kate), Ken Jeong (Community)...
______________
3. SUPER FUN NIGHT
Ecrit par Rebel Wilson. Produit par Conan O'Brien. Pour Warner Bros. Television.
Trois jeunes femmes un peu coincées tentent par tous les moyens de passer une soirée "super fun" chaque vendredi. Mais le résultat est souvent loin de leurs espérances...
Avec Rebel Wilson (Mes meilleures amies, Bachelorette, Pitch Perfect), Liza Lapira (Don't Trust The B****), Kelen Coleman (The Newsroom), Kevin Bishop (L'Auberge Espagnol), Lauren Ash...
L'info en plus : Un premier pilote a été tourné l'an dernier par CBS en format multi-caméra. La version d'ABC est une single-camera.

________________
4. SHE'S GOT BALLS
Créé par Mark et Robb Cullen. Pour 20th Century FOX Television.
Une mère célibataire, divorcée, qui n'a pas sa langue dans sa poche, emménage avec son fils chez son père, un joueur de baseball à la retraite et veuf, lui aussi grande gueule. Lors de son temps libre, elle coache l'équipe de baseball de son fils...
Avec James Caan (Le Parrain, Misery, Las Vegas), Maggie Lawson (Psych), Benjamin Koldyke (How I Met Your Mother, Big Love, Work It), Lenora Crichlow (Being Human UK), Griffin Gluck (Private Practice)...
______________
5. HOW THE HELL AM I NORMAL?
Ecrit par Adam F. Goldberg (Breaking In, Une famille presque parfaite). Pour Happy Madison Productions & Sony Pictures Television.
Grandir dans les années 80 au sein d'une famille complétement barrée mais aimante, c'était le quotidien d'Adam, aujourd'hui trentenaire, qui se demande comment il a pu devenir si "normal" dans de telles conditions. A partir des vidéos qu'il a tournées pendant toute son enfance, il en retrace les événéments les plus marquants...
Avec Wendi McLendon-Covey (Mes meilleures amies, Modern Family), George Segal (Retired at 35, Voilà!), Jeff Garlin (Arrested Development, Curb Your Enthusiasm), Darien Provost, Troy Gentile, Hayley Orrantia...

______________
6. BAD MANAGEMENT
Créé par Sharon Horgan (Pulling UK). Pour ABC Studios.
La patronne très auto-centrée du département luxe d'un grand magasin voit son quotidien bouleversé lorsque le fils de son supérieur débarque et décide de rajeunir et sexualiser la marque...

Avec Rachael Harris (Very Bad Trip, New Girl), David Spade (Rules Of Engagement, Voilà!), Alan Thicke (Quoi de neuf, docteur?), Bradley Dodds, Greta Lee, E.J. Bonilla (Revenge)...
______________
7. MIXOLOGY
Ecrit par Jon Lucas & Scott Moore (Very Bad Trip). Produit par Ryan Seacrest. Pour ABC Studios.
Dans un bar branché de Manhattan, le Mix, cinq filles et cinq garçons qui ne se connaissent pas encore tous, qu'ils soient clients ou employés, sont à la recherche de l'amour, pour un soir ou pour toujours...
Avec Sarah Bolger (Once Upon A Time, The Tudors), Vanessa Lengies (Glee, Mes Plus Belles Années), Adam Campbell, Ginger Gonzaga, Craig Frank, Alexis Carra, Kate Simses, Blake Lee, Andrew Santino...

_____________
8. PULLING (US)
Ecrit par Gene Stupnitsky & Lee Eisenberg (Bad Teacher, The Office). Adapté de la série anglaise du même nom. Pour ABC Studios.
Alors qu'elle est sur le point de se marier, ce dont elle a toujours rêvé, Donna, la trentaine, réalise que son mari parfait et la vie de famille qui l'attend ne correspond plus à ses envies. Elle décide alors de tout annuler et de retourner vivre avec ses deux meilleures amies, Karen et Louise, comme à l'époque de la fac...
Avec June Diane Raphael (Bachelorette, New Girl), Jenny Slate (Saturday Night Live, Bored To Death, Girls), Kristen Schaal (30 Rock), Matt Oberg (The Onion)...
_____________
9. KEEP CALM AND KAREY ON
Ecrit par Andrea Abbate (Accidentally On Purpose). Pour 20th Century Fox Television & 21 Laps-Adelstein Productions.
Karey a grandi dans une famille d'escrocs, de drogués et de narcissiques, où elle était la seule représentante de la morale. Lorsque son frère est envoyé en prison, elle prend en charge ses enfants, alors qu'elle élève déjà le sien qu'elle a adopté. Elle tente de leur offrir une vie normale, celle qu'elle pense qu'ils ont bien mérité, mais c'était sans compter sur sa mère, une diva botoxée; son mari, un homme faible et coincé; sa soeur, une star en devenir complèment mégalo; et son frère, un paumé qui squatte son canapé depuis des mois. Difficile de garder son calme dans ces conditions...
Avec Kelly Preston (Jerry Maguire), Jane Seymour (Dr Quinn, femme médecin), Ashley Williams (How I Met Your Mother), Steve Talley (Pretty Little Liars)...
_____________
10. DIVORCE: A LOVE STORY
Ecrit par Mike Sikowitz (The Class, Friends). Adapté d'une série israëlienne. Pour Sony Pictures Television.
Récemment divorcés, Kenny et Robin se découvrent encore plus malheureux chacun de leur côté. Mieux, il ne peuvent pas s'empêcher de rester en contact et mener leurs vies l'un près de l'autre...
Avec Andrea Anders (The Class, Joey, Better Off Ted), Jason Jones (How I Met Your Mother), Adam Goldberg (2 Days In Paris, The Unusuals, NYC 22), Regina King (SouthLAnd)...
____________
A vos votes ! (choix multiples possible) Commentaires appréciés.