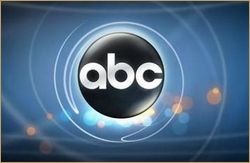 PULLING (US)
Comédie (Single-Camera) // 22 minutes

Ecrit par Gene Stupnitsky & Lee Eisenberg (Bad Teacher, The Office). Adapté de la série anglaise du même nom. Pour ABC Studios. 36 pages.
Alors qu'elle est sur le point de se marier, ce dont elle a toujours rêvé, Donna, la trentaine, réalise que son mari parfait et la vie de famille qui l'attend ne correspond plus à ses envies. Elle décide alors de tout annuler et de retourner vivre avec ses deux meilleures amies, Karen et Louise, comme à l'époque de la fac...
Avec June Diane Raphael (Bachelorette, New Girl), Jenny Slate (Saturday Night Live, Bored To Death, Girls), Kristen Schaal (30 Rock), Matt Oberg (The Onion)...

Retenez bien les noms de Gene Stupnitsky et Lee Eisenberg. En cette saison des pilotes, ils ont le vent en poupe ! Ils ont réussi à vendre pas moins de 4 projets : outre Pulling, ils ont écrit le Trophy Wife d'ABC, la version télé de leur film Bad Teacher pour CBS, ainsi que la dramédie Hello Ladies pour HBO, et cette dernière a d'ailleurs déjà été commandée en série. Ce serait vraiment pas de chance si aucun des trois premiers ne voyait le jour. Pulling mérite-t-il d'être l'heureux élu ? Sans avoir encore lu les autres, je ne peux pas établir de comparaisons. Je peux toutefois dire que c'est typiquement le genre de comédie que j'aime et que je regarderais les yeux fermés -enfin pas trop quand même- à la rentrée, si ABC se laisse aussi tenter.
Le principal défaut du pilote de Pulling, c'est qu'il part d'une idée hyper basique. La mariée qui ne veut plus se marier à quelques jours de la cérémonie, c'est vieux comme les sitcoms. C'est ainsi que Friends a commencé pour Rachel. Plus récemment, Happy Endings nous a aussi fait le coup. Ce sont en même temps deux exemples de comédies réussies. Pulling a au moins la décence de nous épargner la scène gênante du départ en furie de l'autel, puisque l'héroïne en question annule tout la veille, lors du dîner de répétition (un concept américain absurde dont je ne comprends toujours pas l'intérêt). Cela n'empêche pas d'avoir une triste sensation de déjà vu et revu tout au long de l'épisode. Et c'est vraiment dommage parce qu'à côté de ça, on s'amuse bien en compagnie de ces trois copines attachantes et pleine d'énergie, qui n'hésitent pas à se vanner dès que l'occasion se présente, mais qui savent aussi se serrer les coudes dans les moments difficiles. Certaines répliques et situations font mouche, d'autres, un peu plus paresseuses, font simplement sourire, mais rien ne tombe à plat. Je me pose quelques questions sur le personnage de Louise, qui devait à l'origine être joué par Mandy Moore avant qu'elle ne cède sa place à Kristen Schaal. En fait, tel qu'il est écrit, je vois mal comment Mandy Moore aurait pu se glisser dans le rôle alors que sa remplaçante semble parfaite. Louise est, en gros, une désespérée de l'amour, qui "stalke" les mecs qui lui plaisent, qui redouble d'ingéniosité pour les faire accepter un rendez-vous galant et qui est de manière générale légèrement timbrée ! Je l'adore déjà.
Pulling -outre le fait qu'elle doit absolument changer de titre- est une comédie classique mais prometteuse, qui mériterait de faire partie de la future grille d'ABC. Mais la concurrence est très rude. Et puis, comme pour toutes celles qui ne sont pas familiales, on se demande ce que la chaîne va bien pouvoir en faire. Je l'imagine très bien avec Happy Endings, Mixology et Super Fun Night. Elles formeraient un super carré, de qualité. Mais les audiences seraient probablement abyssales. Et de toute façon, ça n'a aucune chance de se produire !